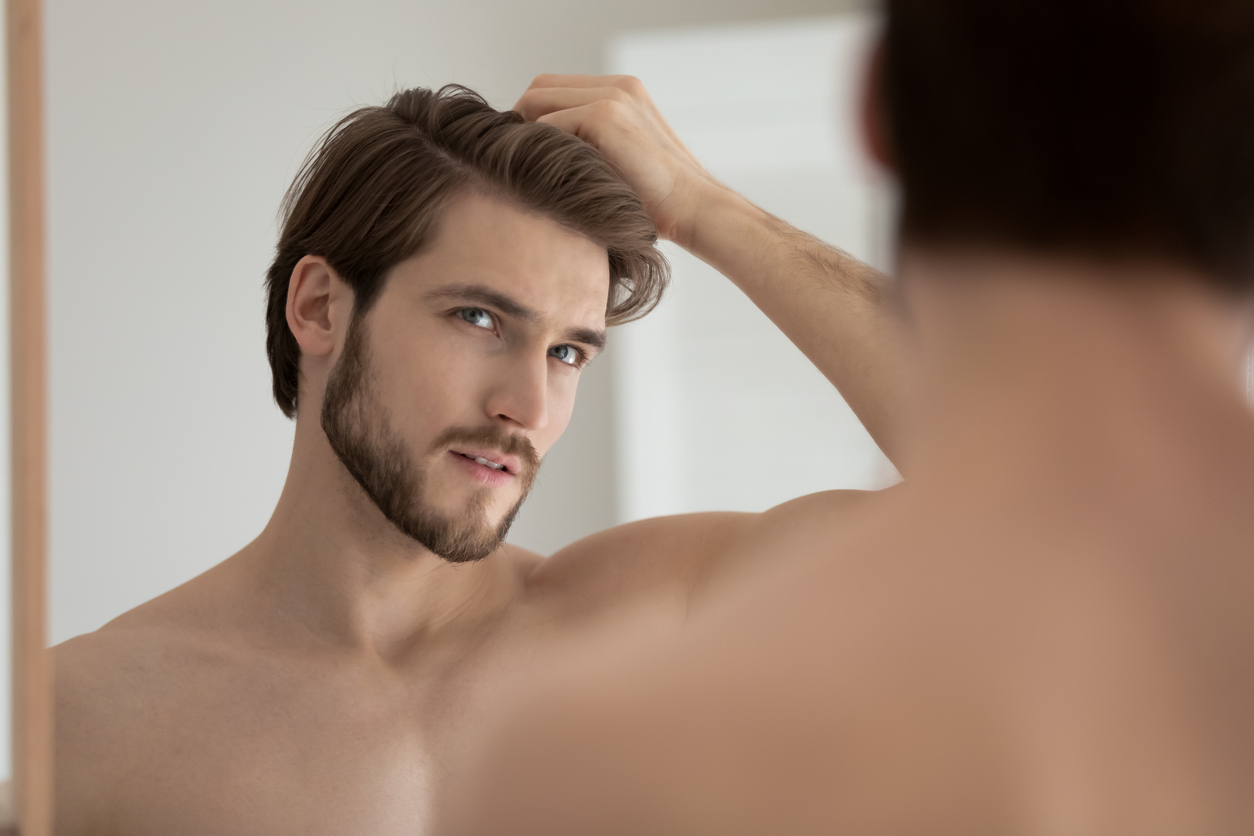 Choosing the right hair restoration method for you
Hair loss is a sensitive topic for affected individuals, and choosing the right hair restoration method can be a daunting task. With so many options available, it can be overwhelming to determine which is best for you. However, with a bit of research and understanding, patients can make the right decision for themselves based on their specific needs.

Two of the most popular hair restoration methods are PRP injections and hair transplant surgery. PRP injections use the patient's own platelets and growth factors to trigger enhanced healing in the scalp, resulting in new hair growth. Hair transplants, on the other hand, involve extracting hair follicles from a donor region and transferring them into areas of thinning or balding. There are two types of hair transplantation: FUE and FUT.
How does PRP hair restoration work?

PRP, short for Platelet-rich plasma, is actually blood with the red blood cells removed and contains specific growth factors that help in the restoration and healing of tissue, including hair. In PRP hair restoration, the patient's blood is drawn and processed in a centrifuge to prepare the fluid before injecting it into the scalp.

The growth factors in PRP activate hair follicles, promoting hair growth. After the treatment series, patients experience an increase in hair density. To maintain the new hair thickness, follow-up injections every 3-4 months are necessary.
How do hair transplants work?

Hair transplantation is a surgical procedure in which hair follicles are harvested from one area of the body, typically the back or sides of the head, and transferred into the balding areas (usually the hairline and crown. These hair follicles are extracted through one of two techniques: follicular unit extraction (FUE) or follicular unit transplantation (FUT). After being transplanted, the hair follicles continue to grow hair in their new location, giving the patient a thicker head of hair with more scalp coverage.

Hair transplantation is a popular treatment method for patients whose baldness is caused by genetics and the natural aging process.
FUE vs. FUT Hair Transplant
FUE and FUT are two popular hair transplant methods that differ in how they extract hair grafts from donor sites. FUE is a process in which individual hair follicles are harvested from the back of the scalp using a small punch device. In contrast, FUT works by removing an entire strip of scalp from the same donor site and dividing it into individual follicles.

The main benefit of FUE is that no linear scars are left on the back of the head. Additionally, FUE enables the practitioner to have more control over how the grafts are placed, allowing them to create a more natural-looking hairline. However, FUE is a lengthier and more expensive procedure and may not be suitable for patients with extensive hair loss and limited donor sites.
Which treatment is right for me?

PRP and hair transplants each have their own advantages and disadvantages. While PRP hair restoration is non-surgical and has a shorter recovery time, multiple treatments are often required to achieve the expected results. Hair transplantation has a survival rate of around 90% or greater for eligible candidates.
However, not everyone is a suitable candidate for hair transplantation. Some young men seek hair transplants too soon, while others with diffuse hair loss may not have strong donor follicles for transplantation. In such cases, hair transplantation may not be an option.

PRP hair restoration is often considered to be a good option for women with diffuse hair loss who are considered ineligible for hair transplantation. However, PRP may be less predictable, as the hair follicles must remain in the balding area to absorb the growth factors.

In less common circumstances, immune diseases, or even psychiatric diseases can cause hair loss. In these cases, a dermatologist or mental health provider is the right person to help treat the underlying cause.
What is the takeaway?

Whatever form of hair loss you may be suffering from, there are multiple treatment options available that can address it. Medications such as finasteride and minoxidil, PRP injections, and hair transplantation can generate incredible results that allow patients to restore their hairline and feel youthful again. Choosing the right practitioner to carry out your treatment is as important as choosing the treatment itself.
Reach out to our office today to set up a private consultation and learn more about our hair restoration treatments.