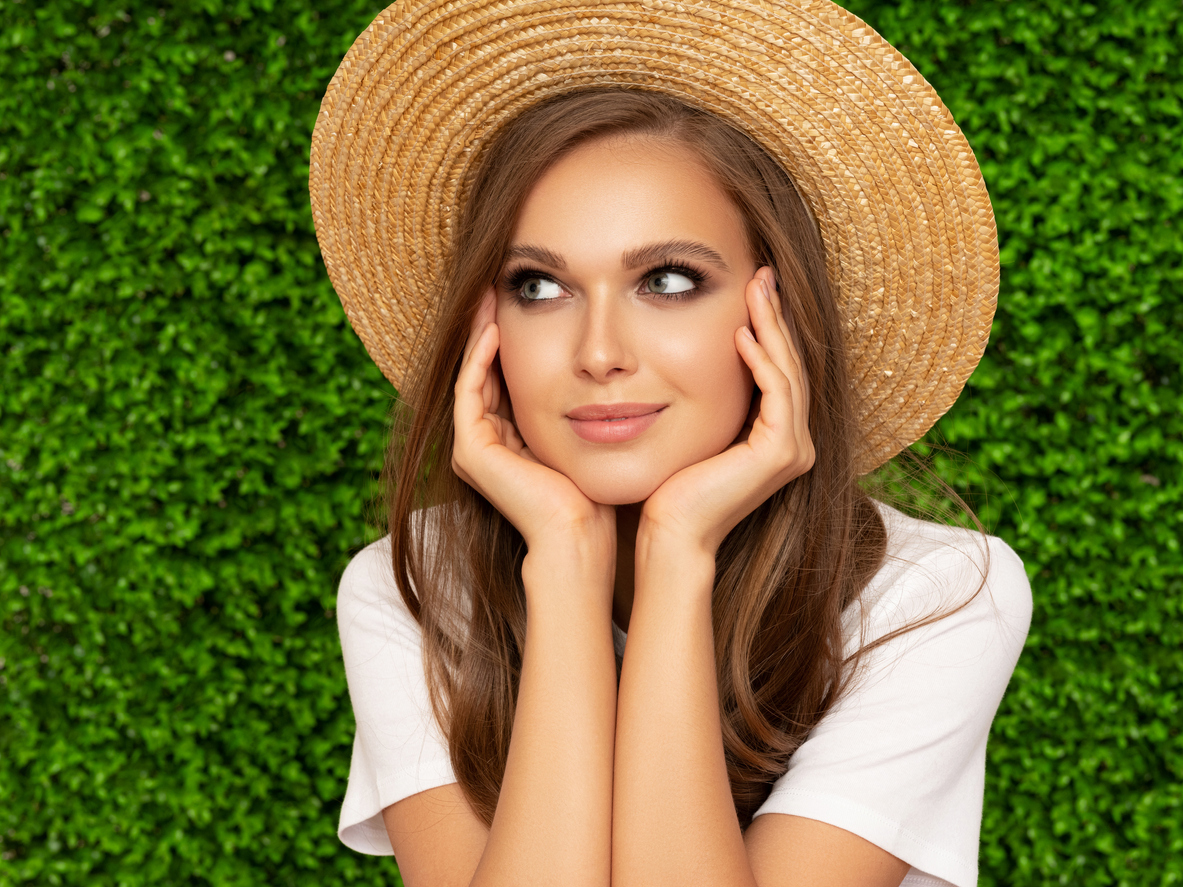 Is Laser Skin Resurfacing the Secret to Clear and Radiant Skin?
Do you feel like your skincare routine just isn't enough to achieve the radiant, smooth skin you want? Sometimes we need a little extra help to get our skin looking its best. With the latest advancements in laser skin resurfacing technology, expertly applied by highly trained specialists, a dramatic transformation is easier than ever.
Get to know the Latest and Greatest in Skin Resurfacing Laser Technology
Laser skin resurfacing is constantly improving, and the lasers used today are a cut above, with greater accuracy and broader application for all different skin types and issues. The Erbium-YAG resurfacing laser used by Dr. Vila allows for a refined treatment, with the precision necessary to treat delicate areas and smaller targets, such as fine lines and wrinkles around the mouth or facial areas affected by scarring or hyperpigmentation.
Laser Resurfacing for Fine Lines
Surgery is for repositioning skin and tissue, and laser skin resurfacing is for erasing fine lines. The two are often combined, with a single recovery – and total skin rejuvenation.
Finding the right treatment for your skin
Everyone feels differently about their facial skin. We all have unique skin issues we wish would disappear. Creams and even the best at-home skincare routines can only achieve so much. Laser skin resurfacing is among the most popular and effective treatments to dramatically revitalize your skin and present a smooth, glowing, evenly toned look to the world. The versatility of the Erbium-YAG laser allows a range of issues to be addressed quickly, with long-lasting results that continue to improve in the weeks and months ahead.
Imagine Living with Youthful, Evenly Toned, Unlined Skin!
Laser skin resurfacing produces results as if you were rewinding time, restoring the healthy, glowing skin of youth. Make your skincare routine more rewarding by enhancing it with a resurfacing treatment. There are an array of skin rejuvenation results you can expect after undergoing a custom laser resurfacing treatment. These treatments are ideal for:
Creating smoother, youthful, more supple skin
Smoothing wrinkles and lines
Restoring a bright, glowing complexion
Reducing facial scars from acne or trauma
Removing hyperpigmentation – sun spots, age spots, freckles
A personal consultation with Dr. Vila is the first step in your journey to beautiful, healthy skin. You are a unique individual, and so is your skin. A custom laser resurfacing treatment will be designed to treat your individual skin concerns.
The Future of Skin Rejuvenation
Laser technology is becoming a standard of versatility and effectiveness for skin health and beauty. Whether laser technology is used in surgery, or to rejuvenate your skin, it has become a patient favorite, and we love to see the dramatic level of skin rejuvenation achieved! The precision of our Erbium-YAG laser ensures a safer experience, and faster healing time so that you can enjoy beautiful, healthy skin without hiding away for weeks. Many celebrities, influencers, and people from all walks of life are choosing laser skin resurfacing. We want every patient we treat to be red carpet ready, and have the confidence that comes with beautiful, radiant skin!
Recovery After the Procedure
While Erbium-YAG laser resurfacing by Dr. Vila offers a fresh, revitalized skin, there is a recovery period after the procedure. For the week following the procedure, the skin that has been resurfaced will slough in a safe way to allow for the new, fresh skin to regrow from underneath. If you've never seen this before, it can look dramatic, but Dr. Vila prepares all his patients for this by showing them photos of what to expect. For several weeks after the procedure, the skin will look pink, a bit like a sunburn, but this can easily be covered up with makeup. Sun exposure after laser resurfacing can increase the risk of hyperpigmentation, so Dr. Vila recommends avoiding any prolonged sun exposure for several months after the procedure. Going outside is perfectly safe, but Dr. Vila recommends using at least an SPF 30 sunscreen or higher, using a wide-brimmed hat, and doing your best to stay out of direct sunlight. Not only does this help with your recovery, but will also reduce your risk of skin cancer!